General Immunization Clinics
Schedule an Appointment
Clinics are held:
Mondays and Thursdays from 1 - 4 p.m.
Tuesday evenings from 5:30 - 8 p.m. at Niagara Region Headquarters, Campbell East location
Call 905-688-8248 or 1-888-505-6074 ext. 7425 to schedule an appointment.
Remember to bring your child's immunization records (e.g. yellow immunization card), if your child is receiving a vaccination.
To get your flu shot, attend one of our upcoming flu clinics.
We offer general immunizations clinics to Niagara residents who are:
Individuals requiring up-to-date measles vaccinations
Infants 2 months of age and older, who need their routine immunizations
Children attending a child care centre and school-aged children/teenagers, who have been notified by Public Health that their immunizations are incomplete
Students, who have missed vaccines given at school-based immunization clinics
Adults who need their immunizations updated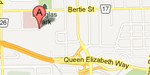 Fort Erie
1264 Garrison Rd., Unit 12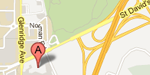 Thorold (Niagara Region Headquarters)
1815 Sir Isaac Brock Way
(Formerly 2201 St. David's Rd.)
Across the road from Brock University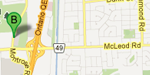 Niagara Falls (MacBain Community Centre)
7150 Montrose Rd.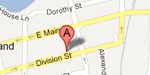 Welland
200 Division St.
Vaccines that are Available at the Clinics
All vaccines that are part of Ontario's Recommended Immunization Schedule are offered at the clinics free of charge.
Other vaccines may have a fee. Ask about payment when you call to make your appointment.
Travel vaccines are NOT provided. Contact your family physician or our Travel Clinic for these vaccinations.
More Information
Call the Vaccine Preventable Disease Program at 905-688-8248 or 1-888-505-6074 ext. 7425 for more details, or to book an appointment.