Water and Wastewater Master Servicing Plan
The objective of the Water and Wastewater Master Servicing Plan is to develop a long-term servicing strategy for Niagara Region's water and wastewater systems. This includes sewers, watermains, water and wastewater treatment plants and facilities. The study area covers the entirety of Niagara Region's water and wastewater systems.
The Master Servicing Plan study is to be integrated with growth projections from the Region's planning department, specifically the Growth Management Strategy.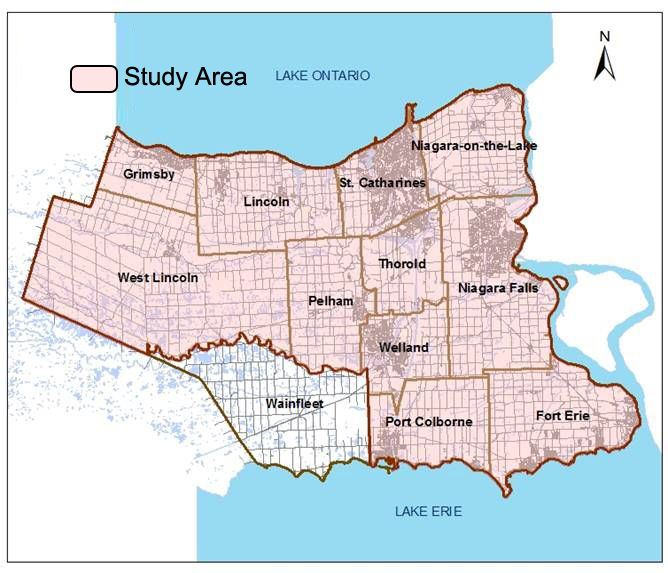 Main Objectives
Review the Region's water and wastewater infrastructure needs to meet the population and employment projections of the Region's Growth Management Strategy
Comply with current legislation
Address risks to the water and wastewater systems
Follow the Municipal Class Environmental Assessment process for Master Plans. The Class Environmental Assessment process includes:



Identification of alternative solutions
An evaluation of alternative solutions
Assessment of the potential environmental effects of the alternative solutions
Identification of reasonable measures to address any adverse impacts
Identification of a preferred water and wastewater servicing strategy
Public and review agency consultation
Project Information and Updates
During the 30 day review period the public and review agencies had the opportunity to make comments regarding the document. The revisions made to the final document based on these comments are listed below.
Project Contacts
Graeme Guthrie, C.E.T., Project Manager
905-980-6000 ext. 3766